Alternet brings together international natural and social science researchers from 18 European countries to integrate our understanding of biodiversity, ecosystems, and the services they provide to society and to create a platform for meaningful communication with policy-makers and the public.
Alternet Conference 2022
The 
2022 Alternet Conference
 will be held 14-17 June 2022 in Ghent, Belgium. The theme of this conference will be: 
"Transformative Changes for Biodiversity and Health."
Alternet Newsletter: Winter 2021 Edition
The Winter 2021 edition of the Alternet Newsletter features news from partners, including CESAM, CREAF, DC, IAES, ILE-SAS, INBO, NINA, Oppla. It also features the Eklipse Call for Knowledge and testimonials from the Alternet Summer School.
Eklipse Call for Knowledge – Biodiversity & Pandemics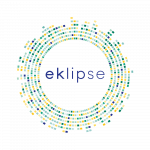 Eklipse invites scientists, policy makers, practitioners & societal actors to share their knowledge on the topic: "Developing a strategic research agenda on Biodiversity and pandemics, aligned with relevant sectoral policy agendas."